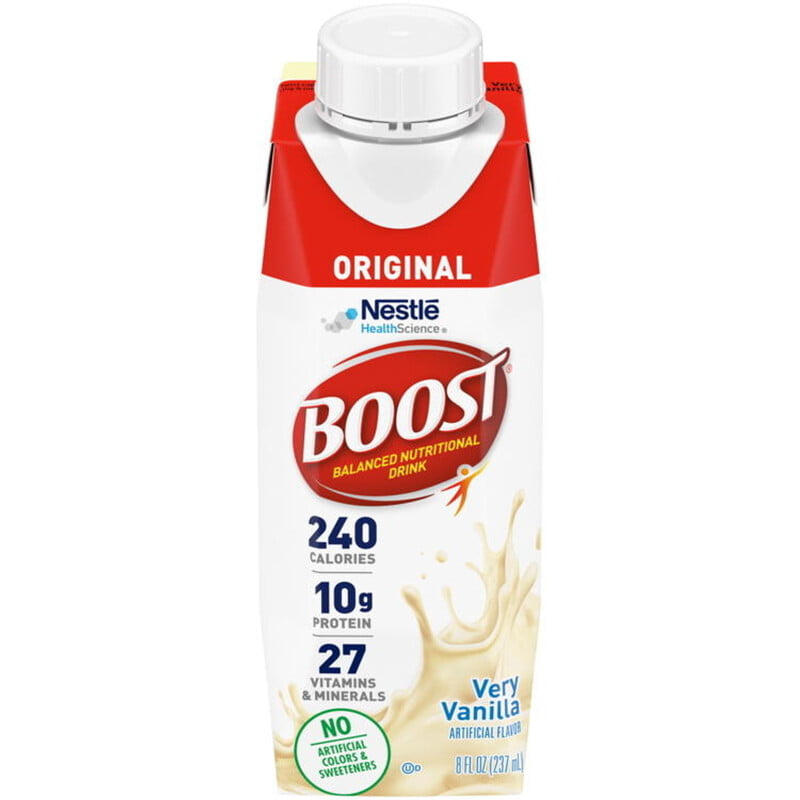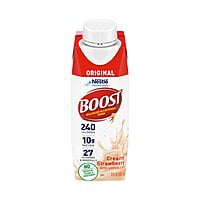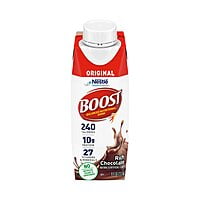 Enjoy BOOST® Original Nutritional Drink as a nutrient-packed mini-meal or snack. With 27 vitamins and minerals and 10 g of high-quality protein in each 8 fl oz bottle, BOOST® Original Drink provides the nutrition you need to do more of what you want.
Getting the right amount of nutrition can be a challenge. That's where BOOST® Original Drink can help.
BOOST

®

Original Balanced Nutritional Drink is designed to provide NUTRITIONAL ENERGY with 240 nutrient-rich calories and B-vitamins to help convert food to energy.
Plus, it has 10 g high-quality protein and 27 vitamins & minerals including vitamins C & D, zinc, iron and selenium, key nutrients for immune support.
Contains no artificial sweeteners, flavors and colors.
BOOST

®

Original Drink is gluten-free and is suitable for lactose intolerance (not for individuals with galactosemia)
Enjoy as a delicious nutrient-packed mini-meal or snack to help get the nutrition you need and fill nutritional gaps.